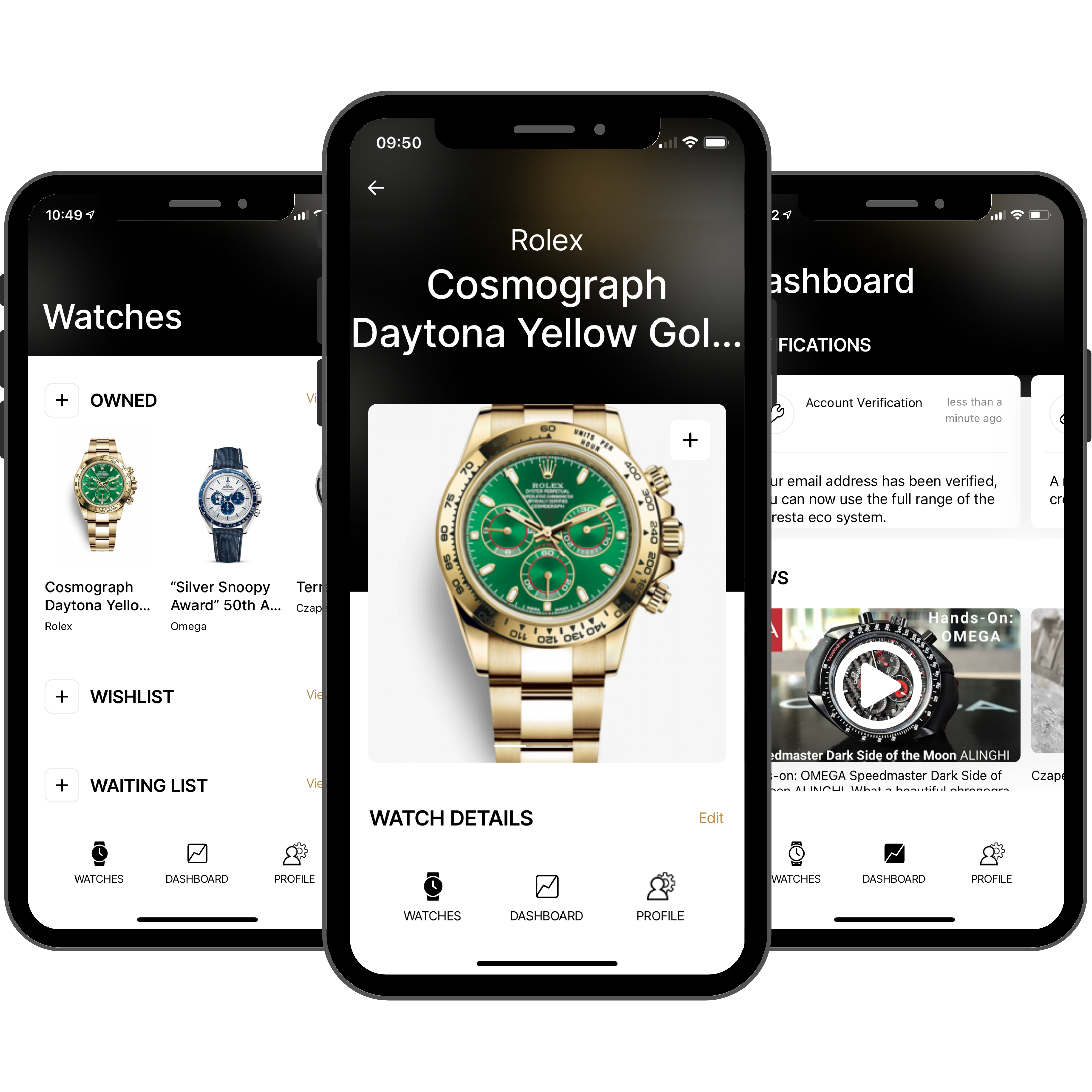 Swiss innovation Manufacture
Adresta is an official ETH Zurich Spinoff.


Carry without worry,
it's easy.
Enjoy it unconcernedly when you wear your watch. No worries at customs, none in case of theft. Your digital certificate makes life easier for you, or at least the processes around customs and insurance.

All information,
always at hand.
All information, images and receipts are always available and securely encrypted. With the certificate you receive information from the manufacturer and retailer and still remain free to add your own pictures and information.
Increase value,
it's clear.
Increase the value for resale, whether in the near or distant future. The history is clearly listed and certified. If you document the history of your watch, you increase the value for potential buyers.