The digital curation platform zrhbrg., which brings Swiss vintage watches to the world, aims to revolutionize the Swiss watch industry with its digital services. Together with the technology start-up Adresta, which creates digital certificates for luxury goods, zrhbrg. gives timepieces with historical value a digital identity and enables their important origin data to be immortalized using blockchain technology.
Swiss watches not only represent a luxury good or a status symbol but also stand as a cultural asset for Swiss tradition and history. The key to the future for Swiss watch brands lies in their past, as the ongoing vintage trend makes looking at one's own history increasingly important for traditional watch brands. Vintage watches are now trending so strongly that the secondary market is growing faster than the primary market. With the idea of authenticating Swiss vintage luxury watches through a digital passport, zrhbrg., a young Zurich-based company, wants to expand the boom for used luxury watches.
Creating trust through blockchain technology
Zrhbrg., the curation platform for Swiss vintage watches, aims to stand out not only for its diverse offering, curated by form, materiality, and artistic era but rather for its pioneering vision for the future of the Swiss watch industry. Despite its place as the country's third-largest export industry, the Swiss watch market suffered one of the worst economic downturns in its history to date due to the Corona pandemic and insufficiently digitized sales channels. In 2020, the decline in exports was 22%. In addition, the industry has been suffering from the increasing number of counterfeit watches for some time. According to the Federation of the Swiss Watch Industry, more than 35 million counterfeit watches are produced worldwide each year, representing an estimated one billion Swiss francs in sales and 5% of industry sales.
Vintage watches in particular often lack important data on their original certificates, as these were previously used much more as warranty claims than for authentication. Thanks to the new digital ID card, which contains important core data such as a watch's reference, caliber, and serial numbers, and which is irrevocably stored on Adresta's tamper-proof platform, its authenticity can be verified and its entire history can be traced. This key information is preserved on the Swiss Trust Chain, a blockchain infrastructure operated by Swisscom and Swiss Post, and can be accessed at any time via the Adresta platform and app. This transparency builds trust and makes it easier to determine the value of a watch, facilitating basic services such as its maintenance or insurance. "A Swiss watch outlasts generations, which is why it is the very essence of sustainability," emphasizes Adresta co-founder Leonie Flückiger.
Sustainability is the new luxury
The trend of vintage watches has been recognized by zrhbrg. founder Ennio Limbach for quite some time. But with his online curation platform, launched during the Corona pandemic and integrated into high-traffic social media channels like Instagram, the young entrepreneur doesn't just want to follow the trend but redefine luxury. "What we perceive as luxury is changing. Some attributes like proximity and exclusivity remain, while other attributes like sustainability are new. Sustainability and craftsmanship are becoming luxury," says the 29-year-old. Younger consumers in particular are increasingly concerned about the sustainability of luxury goods. With zrhbrg., Ennio Limbach wants to do much more than promote a brand-driven offering or capitalize on the rise of online sales, but to spread understanding of the history and aesthetics behind a Swiss watch.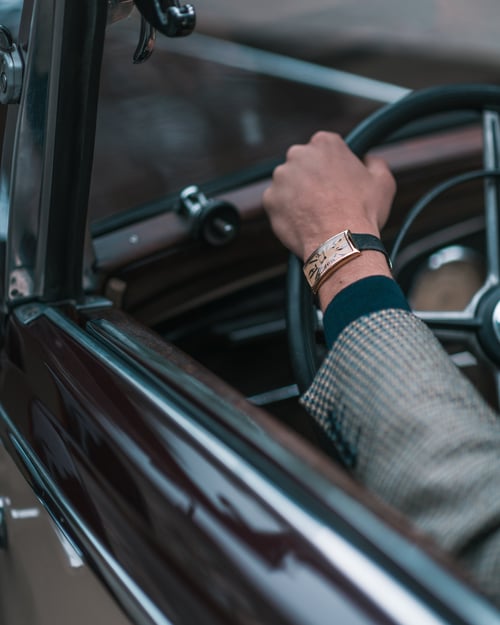 "We focus on understanding the aesthetics behind watches and the zeitgeist associated with them, in order to curate not only luxury goods but Swiss history and immortalize it thanks to our new digital solution", explains Ennio. It's a concept that is finding favor, even internationally. Being able to reach watch lovers from Russia or the Gulf States with his unique watches makes him particularly proud. The fact that the watches curated on zrhbrg. are no longer produced naturally makes them true rarities and gives them the appropriate air of exclusivity.
Digital progress for the watch industry
While the heavyweights of the local watch industry are still hesitating, the two Zurich startups, zrhbrg. and Adresta, have teamed up to add even more value to Swiss vintage watches and drive the digitalization of the Swiss watch industry. The importance of blockchain technology for the watch industry has also long been recognized by Lukas Hohl, CEO of Swisscom Blockchain: "Adresta's digital solution relies on Swisscom's electronic seal to verify the authenticity of luxury watches. We see this as a groundbreaking solution that can be easily adopted not only for the watch industry but also for many other industries", he confirms.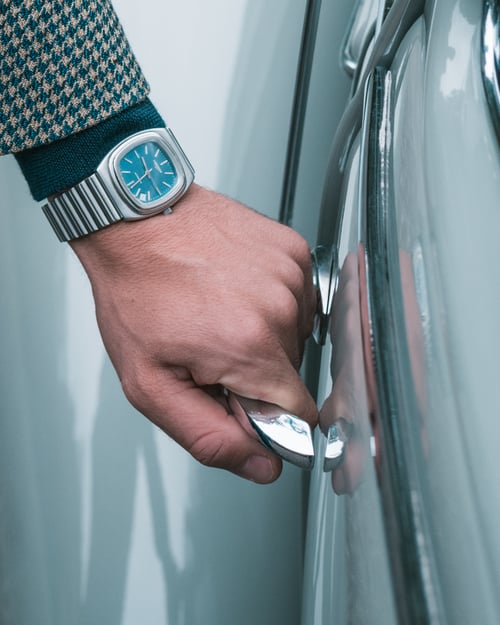 According to him, blockchain technology is an ideal tool to underpin Swiss values such as trust, transparency and security. For zrhbrg. founder Ennio Limbach, digital progress in the Swiss watch market means sustainable success that will allow Swiss history to be carried into the future for the long term in an increasingly digitalized world. Currently, he and his team are already working on further digital services, such as the virtualization of online fitting using augmented reality.